*You Really Should
*Fri. 9.11.20.
*Not a Newsletter is a weekly passion project by Tim Finch that prioritizes information, ideas and creative endeavors. Each post will consist of a few of my own thoughts, a conversation starter, some visual inspiration and a call to action.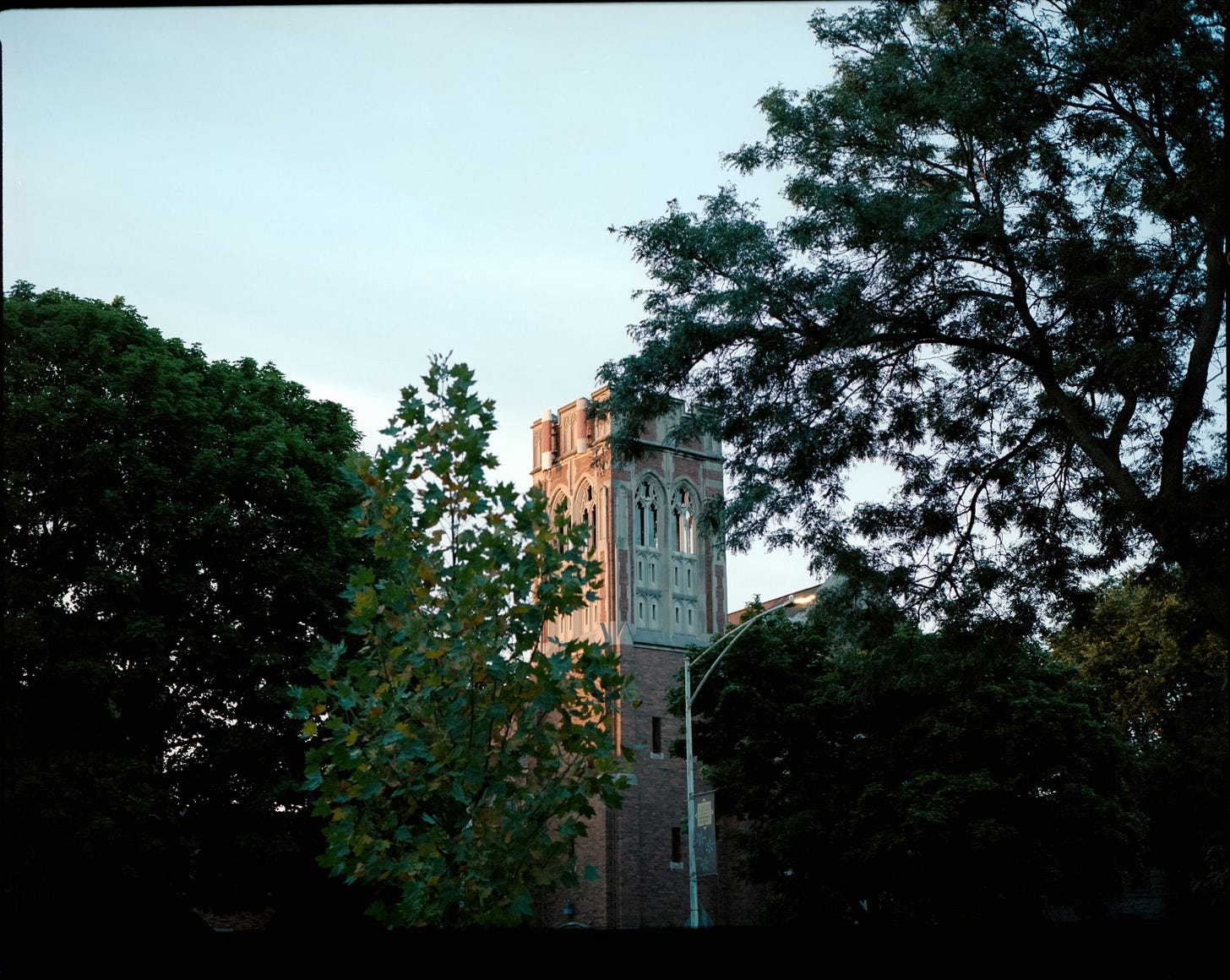 A view from Palmer Park
How is everyone? Great I hope.
I've been gone for the last few weeks for work reasons. But, despite the bussyness, I am excited to be back. Let's get into it.
---
✏️ Words from me
Today I don't have much to say other than; you really should.
Countless times I've waited for nothing to bring me only what nothing can bring....
nothing
Time isn't very patient. I've been trying to remind myself when in the midst of excuse. May this be some encouragement to you and I.
---
🤳🏾 Let's chat
I don't really have anything interesting to chat about. I want to hear from you though, so I have a few questions:
Do you enjoy reading these?

What would make this more worth your time?
---
🏃🏾‍♂️
Verbin'
Recently I became a subscriber to the New York Times. They have a great comprehensive analysis about climate change. It's called: Climate 101 give it a read.
---
🔍
This is cool
About a month ago Film Objektiv tasked me with shooting with a camera I've never used before. I walked around my neighborhood and these are the results. Enjoy (:

Alex took this photo of Evan and it deserves to be seen.

I've been using this app called Notion to balance my life. Check it out, it's free.99
---
👆🏾
One more thing
Next week I'll be releasing the first edition of *Command K. I'm both nervous and excited-it's something I've been wanting to do for a while now. The first few issues will be available to you all before moving to the subscriber only list. Thank you all, until (:
---
That's it!
That's all you need to know. I'll take everything from here. But, before you go. I'm sure you've noticed that I've switched from Mailchimp to Substack. This n̶e̶w̶s̶l̶e̶t̶t̶e̶r̶ will always be 100% free, but I now have options for paid subscriptions that include some special perks that include a special project I've been working on called *Command-K. Feel free to check out more info below:
---
Until next time!
I am Tim Finch and this is my n̶e̶w̶s̶l̶e̶t̶t̶e̶r̶. I do other things like host a podcast with my friends and I work out of a pretty cool studio. Find me on instagram , twitter or are.na.